Skylights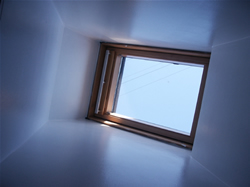 Is your Skylight letting through more than just light?
Brisbane Guttering and Roofing has over 25 years experience in repairing and installing skylights for the Brisbane and Gold Coast region. Skylights come in many shapes, sizes and styles, and we are able to repair them quickly, efficiently and cost effectively.
We understand that having a damaged or leaking skylight on your roof is a stressful time, which can quickly lead to further damage to your home. We make sure the problem is fixed as quickly, and as stress-free as possible for you.
At Brisbane Guttering and Roofing , we provide sophisticated Skylight Repairs and installations to the Brisbane and Gold Coast region. Make sure your skylight repairs, installations and fittings are left to the experts.
Brisbane Guttering and Roofing – "Cover Yourself"