Guttering Repairs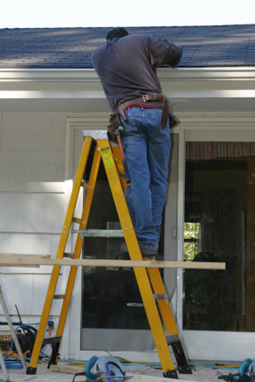 Excuse us for having our mind in the gutter!
Just like your home, interiors and electrical appliances need constant care and maintenance on a regular basis, so to do the exteriors of your home. And by exteriors I also mean gutters. With the regular weather changes, along with general wear and tear, gutters are very often forgotten.
The gutter guard may protect your gutter from debris getting collected, however it can't protect your gutter from other damages, such as dents and holes that arise over a period of time. This is why it's vital for you to inspect your gutter for any kind of damages, and repair them on a priority basis. A leaking roof gutter can slowly, but steadily affect the foundation of your home. To avoid any such occurrence in the future, check your gutter on a regular basis.
Brisbane Guttering and Roofing provide affordable and quality guttering repairs to the Brisbane and Gold Coast region. Our guttering repairs are second to none, and we will make sure that your work is done in a timely manner, and to the level of quality that you would expect.
We provide a free quote upfront with no hidden costs, and I can assure you that our prices won't blow your budget.
Contact us today to enquire about our guttering repairs.
Brisbane Guttering and Roofing – "Cover Yourself"