Guttering Protection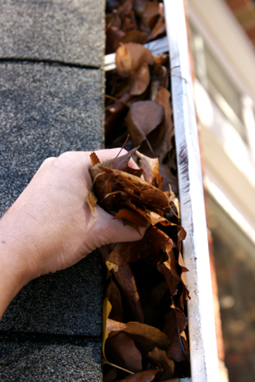 For the best in gutter protection, take a leaf out of our book!
It's very important to have gutters. Gutters help protect your home by channeling water away from the roof, siding, windows, and the foundation of your house. If rain runs off the roof and down into your foundation, it can weaken your foundation, or contribute to flooding in your basement. Gutters also need to stay free of debris. If they are clogged, and cannot move water away from your home, it's the same as not having any gutters at all.
Along with this, some gutter manufacturers won't guarantee their products if they have been left with wet materials in them over a long period. If you live in a leafy area, this is especially important as your gutters can quickly build up with leaves. And once these leaves are wet, it can start to impact your home greatly.
Brisbane Guttering and Roofing are also agents for Leafguards metroll Ltd, which is a state of the art gutter protection system. This system will help you keep leaves out of your gutters permanently, and we can both supply and install this system for you.
Contact us today, to find out more about our guttering protection solutions.
Brisbane Guttering and Roofing – "Cover Yourself"